v/ Nikolai Møbius, Nikolas Padfield, Morten Brandrup, Mads H. Jørgensen, Steffen Thorlund, John Gallagher, Adrian, Torben Kjærgård, Sisse Siggaard Jensen, Dixi Louise Strand.
Havhingsten is the largest viking ship of 6 from a famous archaeologic find. The ships were sank as part of the defense of Roskilde late 1000s AD. In 2007 an exact reconstruction of the viking ship sailed from Roskilde to Dublin with a crew of 60 volunteers and back from Dublin to Roskilde in 2008. During this expedition a huge amount of data was collected and the vision of the Havhingst project is to communicate some of these data and the experience of sailing onboard a viking ship in open sea and at times in stormy weather and to do so in the 360 degrees immersive Experience Cylinder.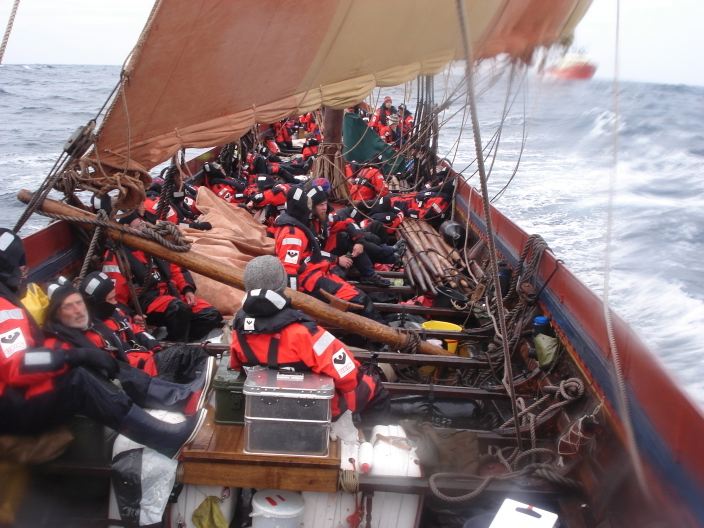 Det første projekt i Experience Lab blev igangsat i perioden 2010 – 2011. Det er en pilotinstallation over Vikingeskibet Havhingstens sejltur fra Roskilde til Dublin og tilbage i 2007 til 2008.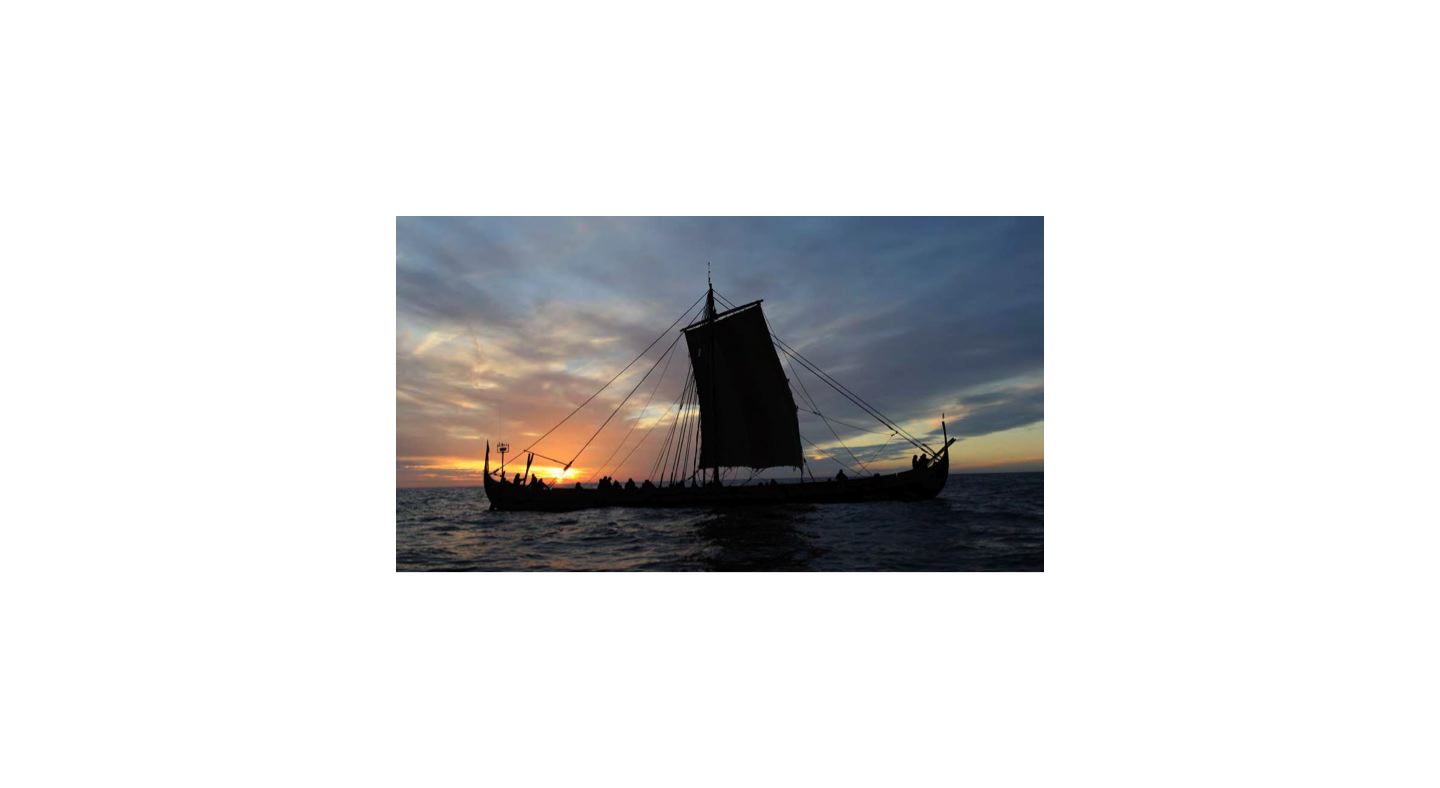 Installationen giver den museumsbesøgende en totaloplevelse af at være midt i sejladsen samt mulighed for at gå fysisk på opdagelse i de mange data, der blev indsamlet på turen.
Installationen består af et cylinderformet lærred, der følger Havhingstens rejse. Når man går rundt i oplevelsescylinderen spores positionen af sensorer, så data og personlige historier fra besætningen formidles via lyd og videoer på lærredet.
Projektet er blevet til i et samarbejde mellem Vikingeskibsmuseet i Roskilde, hvor Havhingsten er hjemhørende, og de to CBIT forskningsgrupper: Programmering, Logik og Intelligente Systemer samt Kommunikationsformer  og Vidensproduktion. Fra frankrig deltager forskningslaboratoriet LIMSI-CNRSet Université Paris 11.
Teknologien er udviklet i samarbejde med Nikolaj "Dzl" Møbius fra GeekPhysical og af Nicolas  Padfield of illutron. Udviklingsprojektet er støttet af RUCinnovation.Kontaktperson for projektet er professor John Gallagher. Projektdeltagerne har udarbejdet en AfsluttendeRapport-1 om projektet og filmen her på siden.
A paper that describes the development of the interactive installation is to appear in AMBIENT 2011, The First International Conference on  Ambient Computing, Applications, Services and Technologies October  23, 2011 to October 28, 2011 – Barcelona, Spain.  Copyright IARIA  2011