Experience Lab seeks to understand and design for human experience; to address human needs and well-being in an increasingly complex and unpredictable world. This is crucial in a world of pervasive and omnipresent digitalisation, artificial and ambient intelligence, mixed and virtual realities and responsive spaces and environments.
Our vision is to build and organize an open space for experimental exploration and research on immersive and interactive 3D simulations, knowledge construction and visualisation.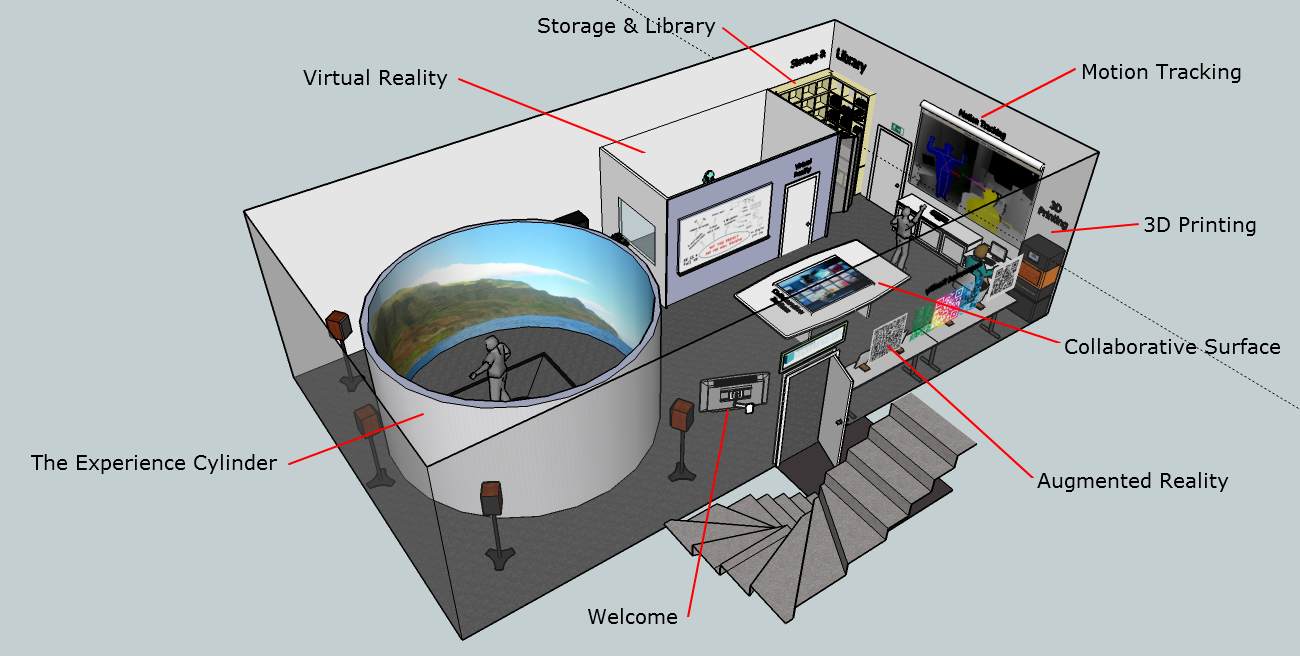 We acknowledge that  linear models of development processes have only limited relevance to such knowledge domains as these models appear to fall short in face of the mediated communication, performative spaces and social expectations in the case of experience design and media.
In Experience Lab we therefore seek our inspiration in "launch and iterate" development practices as users' feedback is essential to the design of experience and usability.
To achieve our goals we encourage interdisciplinary teamwork.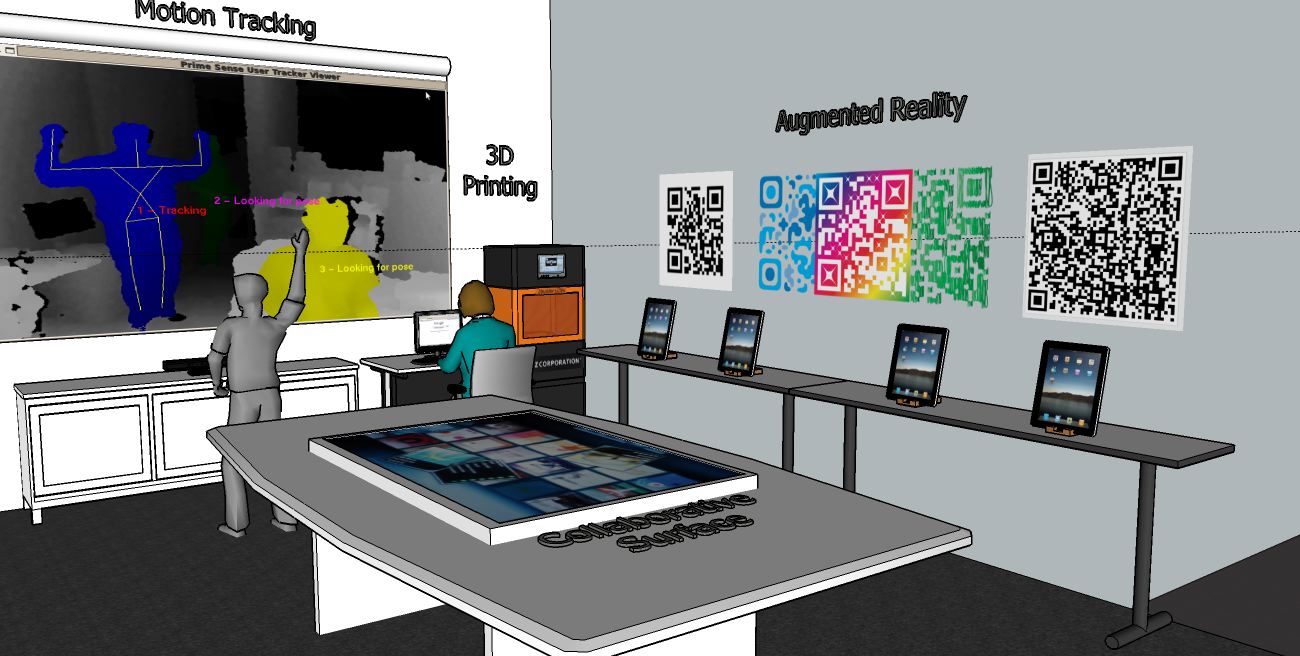 Experience Lab er et åbent videns- og erkendelsesunivers. Et samlende aspekt ligger i den eksperimentelle tilgang og i den erkendelse, at traditionelle lineære udviklingsmodeller har vist sig at komme til kort overfor de medierede, performative og sociale brugerkrav, som kendetegner oplevelsesdesign og medier. Experience Lab lægger sig derfor i forlængelse af en udviklingspraksis, der former sig som 'launch and iterate' dvs. i små hurtige ryk.
Bag dette ligger en erkendelse af, at udvikling gennem brugerfeedback på betaversioner, prototyper og pilotprojekter derfor giver langt mere mening, end lancering af færdige forkromede løsninger. Nogle gange vil de klare svar ligge hos brugerne, andre gange i teknologien eller måske handler det om at se på tingene på en oplevelsesbaseret måde.
Ved at samle tværfaglige forskerteams med eksterne samarbejdspartnere omkring det enkelte projekt i et eksperimenterende og åbent forsknings- og udviklingsmiljø vil de bedst tænkelige forudsætninger være til stede for at fremme ny viden og oplevelsesløsninger, der både er tænkt ind i aktuelle og fremtidige samfundsbehov.
PROJECTS AND VISIONS:
An immersive 3D game
… our vision is to maximize the immersion of the gaming experience in a 360 degree space
A video art installation
… the vision is to create a platform for experiments with interactive art
RUC 3D model
… the vision is to be able to move around the university's many places and spaces and to navigate a virtual layer of information while moving around 
Interactive sound
… the vision of the project is to research directional sound and the potentials of panning audio resources
Google Street View
… the vision is to use the Experience Cylinder to generate an immersive experience of Street Views
Rich intelligent learning spaces
… to realise a vision of the 3D simulations and augmented rich intelligent learning spaces of the future
The open architecture project 
…  our vision is to develop a platform architecture open to multiple projects, semiotic resources, narratives etc to be implemented in the immersive 360 degree environment
"Havhingsten" Viking ship project:
… the vision is to communicate the experience of sailing onboard a viking ship in open sea